(Video excerpts from the USC Visions & Voices Panel)
Filmed twenty years later looking back on the L.A. Riots of 1992: Who was the victim? That was the central debate in the aftermath of unprecedented violence and looting which broke out when the police officers who were filmed beating motorist Rodney King got acquitted of criminal charges. For the first time ever, a voiceless ethnic group operating small businesses in South Central LA and Koreatown achieved mainstream air time, but only while brandishing and firing guns at other Americans.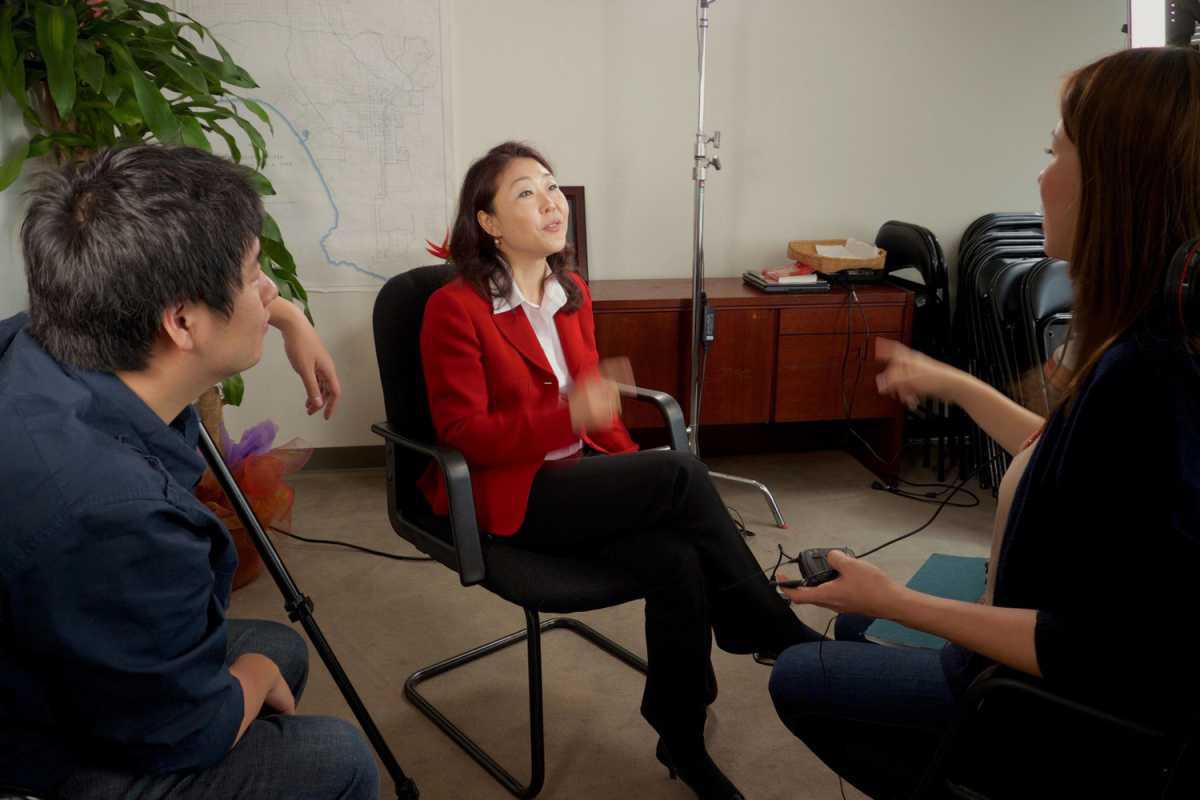 Suffering half of the total damages during the urban unrest, being abandoned by the police to fend for themselves, the post-1965 Korean American immigrant community in Los Angeles witnessed the media scapegoating them as perpetrators of oppression in America, thus igniting their political awakening.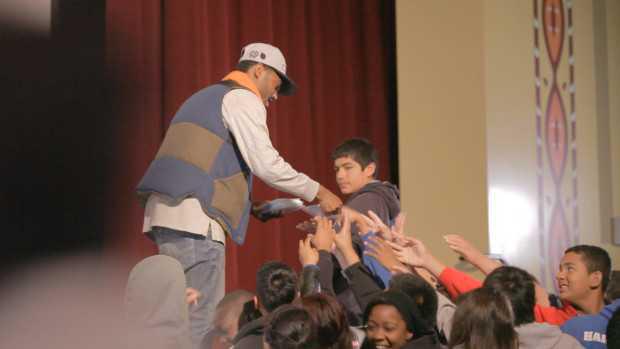 Can Los Angelenos across various neighborhoods and generations, who were inspired by the riots to devote their lives as leaders, teachers and artists, protect their city from future violence?
IN POST-PRODUCTION: expected completion March 2022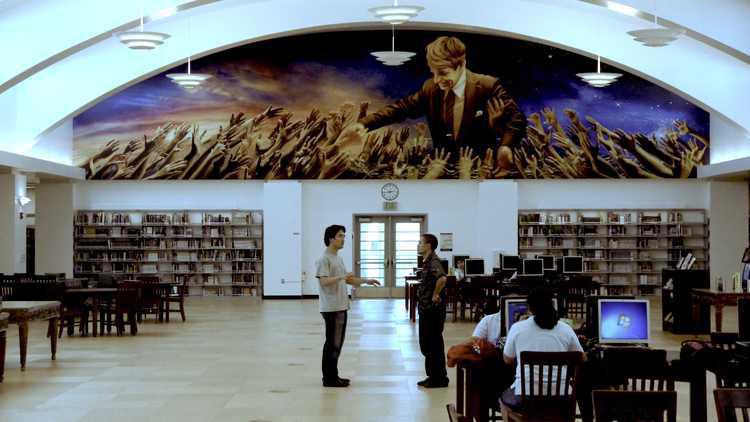 Perhaps the most powerful are the ones who listen.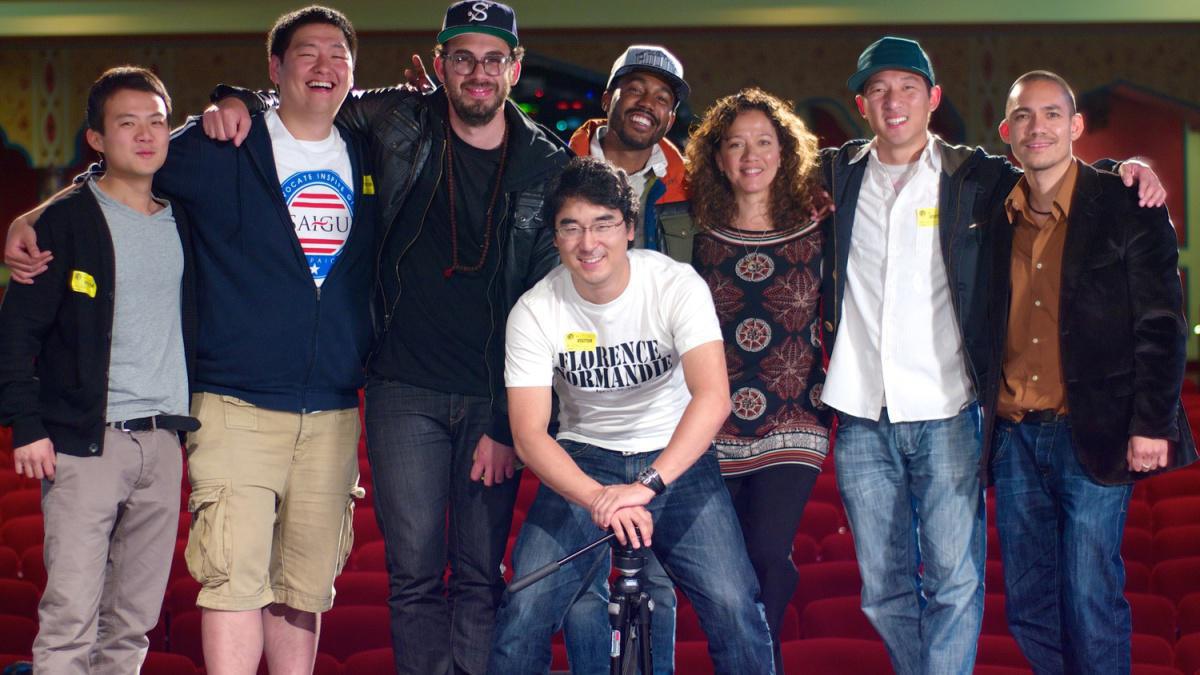 LETTERS OF SUPPORT
Jerry Kang
UCLA
Vice Chancellor for Equity, Diversity and Inclusion
Professor of Law
Professor of Asian American Studies
Korea Times-Hankook Ilbo Chair in Korean American Studies
Frank Wu
UC Hastings
William L. Prosser Distinguished Professor of Law
Darnell Hunt
UCLA
Dean of the Division of Social Sciences
Professor of Sociology and African American Studies
Edward T. Chang
UC Riverside
Professor of Ethnic Studies
Founding Director Young Oak Kim Center for Korean American Studies
Angie Chung
University at Albany
Professor of Sociology
Affiliate Department of East Asian Studies and Women's Studies
David Yoo
UCLA
Professor of Asian American Studies and History
Vice Provost, Institute of American Cultures
INTERVIEWS
Thurz, African American rapper in late 20s, released debut solo album "LA Riot" last year.
Tomas Whitmore, biracial director in late 20s, friends and collaborator with Thurz.
Aaron Harris, African American producer on Thurz's album. 40 years old, helped Thurz bring music samples and energy from 1992.
Jay Davis, biracial arts teacher in mid 30s at brand new Ambassador School for Global Leadership (on grounds where RFK shot) in Korea Town, championing LA riots history through art.
Jay Davis' art students, in late teens, who engage each other and teachers in personal narrative storytelling sessions.
Billy Yoon, in 60s, is an art teacher and 3rd generation Korean American, whose ancestors predate the Asian Exclusion Act of 1924. Accordingly having been more assimilated, he does not view himself as being a victim of the Riots.
Maggie Hazen, European American installation artist in early 20s from Christian Biola University, who created installation of Los Angeles at the Museum of Tolerance, in coalition with Korean Churches for Community Development & Hyepin Im.
Benson Lee, emerging Korean American film director ("Planet B-Boy"), in early 40s.
Juwan Chung, emerging Korean American film director ("Baby"), in mid 30s.
Christine Yoo, emerging Korean American film director ("Wedding Palace"), in late 30s.
Sam Geunjin Kang, musician, composer and Youtube sensation in mid 20s.
Dumbfoundead, Korean American rapper in late 20s from LA Korea Town, top rap battler in hiphop community, and Youtube phenomenon.
Pinnacle the Hustler, African American rapper in late 20s seeking hip-hop career in Korea, learning Korean perspectives while living there.
James Park, son of Korean gun shooter appearing in riots video during 1992, in early 30s.
Billy Chun, former employee at now defunct CRA (which redeveloped areas of LA after riots), member of unsuccessful pre-teen "429" hip-hop rap group with African American friends in 1992, in early 30s.
John Choi, candidate for Councilman in LA's 13th district (where the only Asian American was councilman, over 60 years ago), only 32 years old.
Frank Huh, president Korean American Grocers association (KAGROIC), victim whose store burned in LA riots.
Timothy Goldman, African American videographer who shot the Reginald Denny footage on ground level at Florence and Normandie flashpoint. Was pressured by FBI and local gangs to give up footage.
Lynda Williams, African American resident and small business owner in South LA.
Charles Burnett, African American independent filmmaker ("Killer of Sheep"), native of LA, and oft collaborator with Dai Sil Kim-Gibson.
James Oh, new Korean liquor store owner at Florence and Normandie flashpoint and emerging community leader.
David D. Kim, former leader in Korean American Chamber of Commerce during riots, helped bring President Bush to LA, attorney, also directed "Clash of Colors," his first documentary film.
Hyepin Im, founder and director Korean Churches for Community Development (KCCD), currently the foremost Korean American coalition-building community leader in LA.
Jane Oak, attorney and president Korean American Bar Association, took part in a multiracial coalition in City Hall against racist radio show.
Jerry Kang, UCLA professor of law and Asian American studies, and Korea Times–Hankook Ilbo Chair in Korean American Studies.
Bong Hwan Kim, general manager of Department of Neighborhood Empowerment for City of LA, former co-chair Black-Korean Alliance, former executive director Korean Youth and Community Center in LA.
Do Kim, an original founder of now defunct Black-Korean Alliance, civil rights attorney, board president KW Lee Center for Leadership.
Ralph Ahn, son of Dosan Ahn Chang Ho (Korean American leader for Korean independence from Japan, part of Korean "pioneer" generation who came in early 1900s), in 90s.
Lynden Song, third generation Korean American, very opinionated, in 60s.
Matthew Song, fourth generation Korean American, son of Lynden, also opinionated, in 30s.
Helen Yue, second generation Korean American from pioneer generation, former small business owner, in 90s.
George Kim, former high level liason between Korean and American military in Korea, second generation Korean American, in 90s.
Three biracial girls who were part of Hines Ward's nonprofit and Pearl S. Buck Foundation, speaking of racism in Korea.
Choseonjok, Chinese Koreans experiencing arguably the most discrimination in Korea, with isolated position of identity.
PRESS
The Way We Burned. LA Weekly, 2012.
(http://www.laweekly.com/2013-04-25/calendar/the-way-we-burned/full/)
Huffington Post, Kathy Choi w/ video
(http://www.huffingtonpost.com/kathy-choi/sa-i-gu_b_1459318.html)
KPFK Radio Uprising with Sonali Kolhatkar.
LA Times.
KCRW Radio.
Race Discussions Blow Up at SXSW Premiere of LA Riots Documentary. Colorlines, 2012.
(http://colorlines.com/archives/2012/03/race_discussions_blows_up_at_sxsw_premiere_of_la_riots_documentary.html)
Panelists discuss effects of LA riots on race relations. Daily Trojan, 2013.
(http://dailytrojan.com/2013/04/29/panelists-discuss-effects-of-la-riots-on-race-relations/)
Looking back at the unrest of 1992. Our Weekly, 2013.
(http://www.ourweekly.com/features/looking-back-unrest-1992)
L.A. Riots: They Way We Were, and Still Are. KCET, 2013.
(http://www.kcet.org/updaily/socal_focus/commentary/cakewalk/they-way-we-were-and-still-are.html)
Korea Times.
(http://news.hankooki.com/lpage/people/201205/h2012051821054691560.htm)
KBS World Radio.
(http://world.kbs.co.kr/russian/program/program_seoulreport_detail.htm?No=4094&current_page=3)
TBS Radio.
Arirang Radio.
Radio Korea.